Starting with February 1st, 2022 we entered the Year of the Tiger based on the traditional lunisolar Chinese calendar, more precisely a Water Tiger year that occurs once every sixty years!
We believe all house cats have a little tiger within, so we wanted to celebrate this New Lunar Year of the Tiger with all of you! After all, John Gardner didn't say "God made the cat to give man the pleasure of stroking a tiger" for nothing!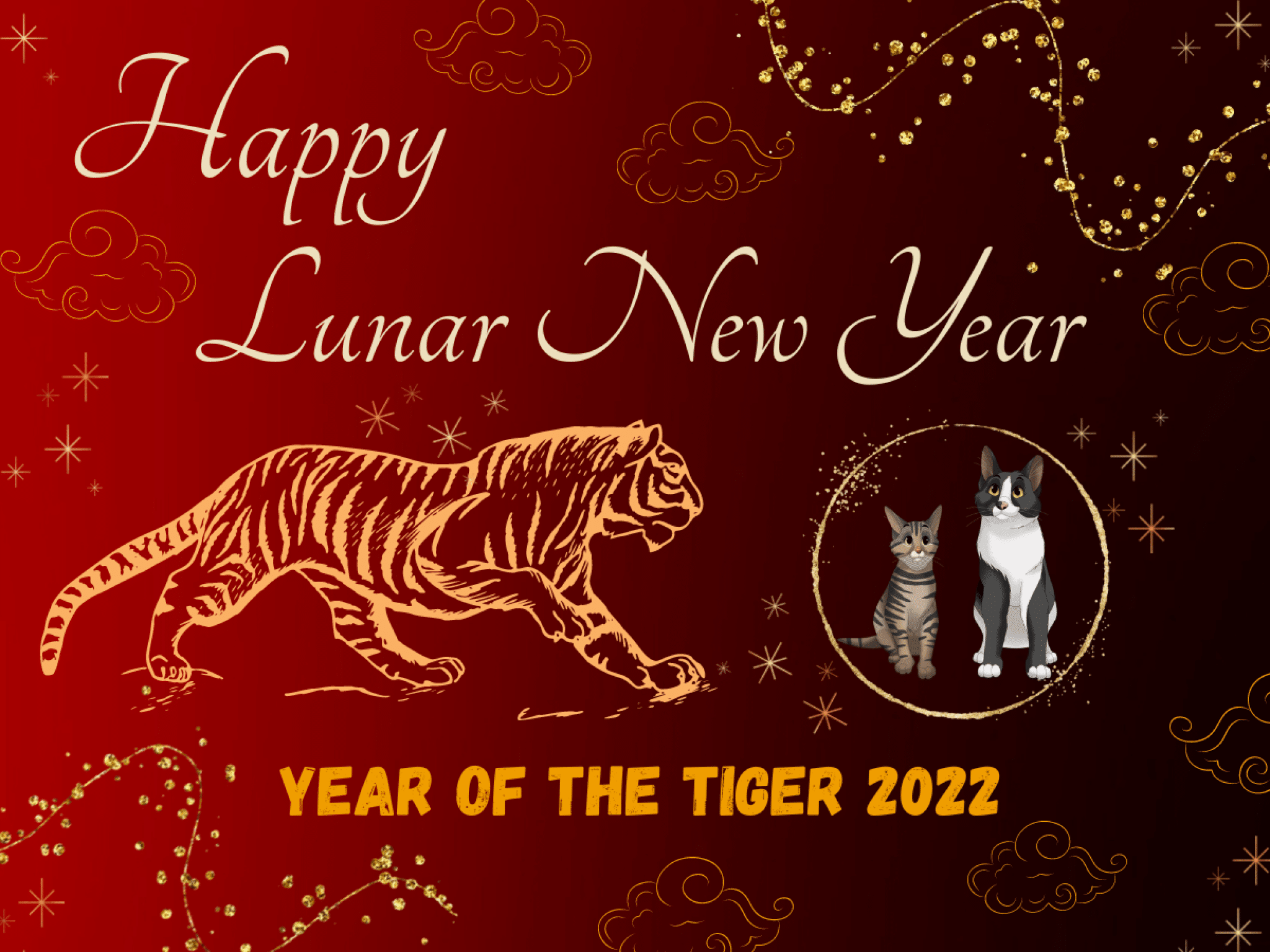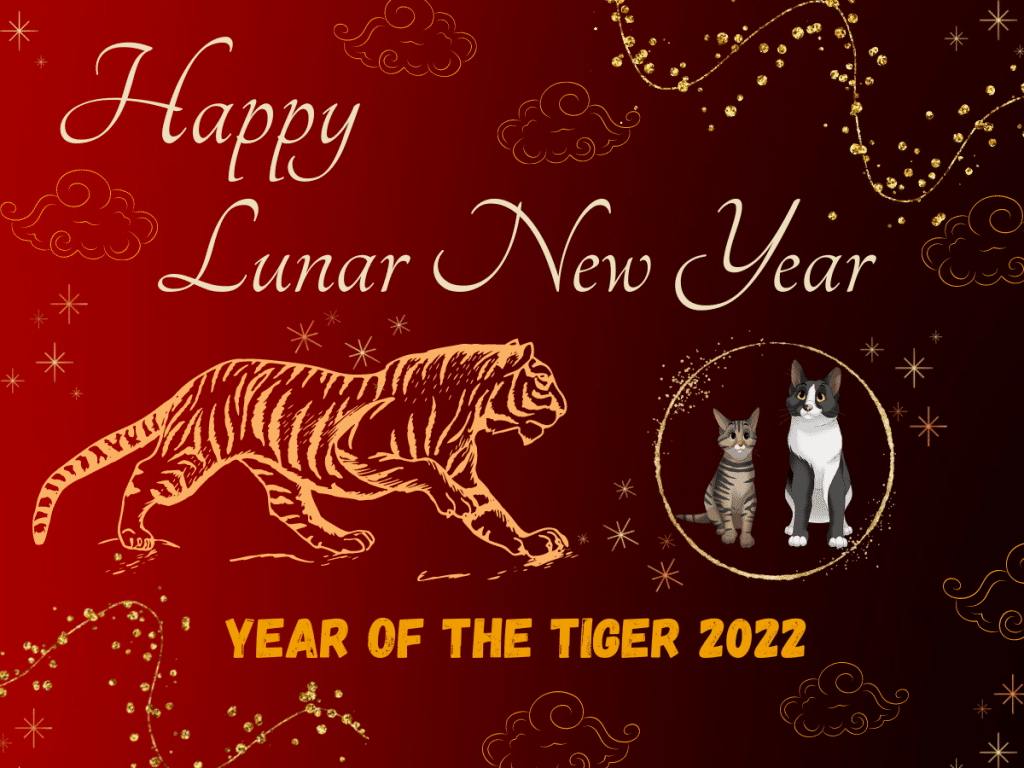 What is the Lunar New Year?
The Lunar New Year or the Spring Festival is the beginning of a new calendar year in many Asian cultures. It falls on the second new moon after the winter solstice and lasts for about two weeks marking the end of winter, and the start of the spring, a time of renewal and rebirth. 
These days people honor deities and their ancestors with food offerings, have family reunions and dinners, attend street parades watching traditional Lion and Dragon dances that are said to bring good luck and fortune, and set off firecrackers and fireworks to scare away bad spirits. They give red envelopes with lucky money to other people and share good food. The festivities end with the Lantern Festival, a beautiful tradition of releasing paper lanterns into the sky as a symbol of cleansing and letting go of one's deepest fears and desires. The lanterns are said to light the path of knowledge and righteousness for the new you.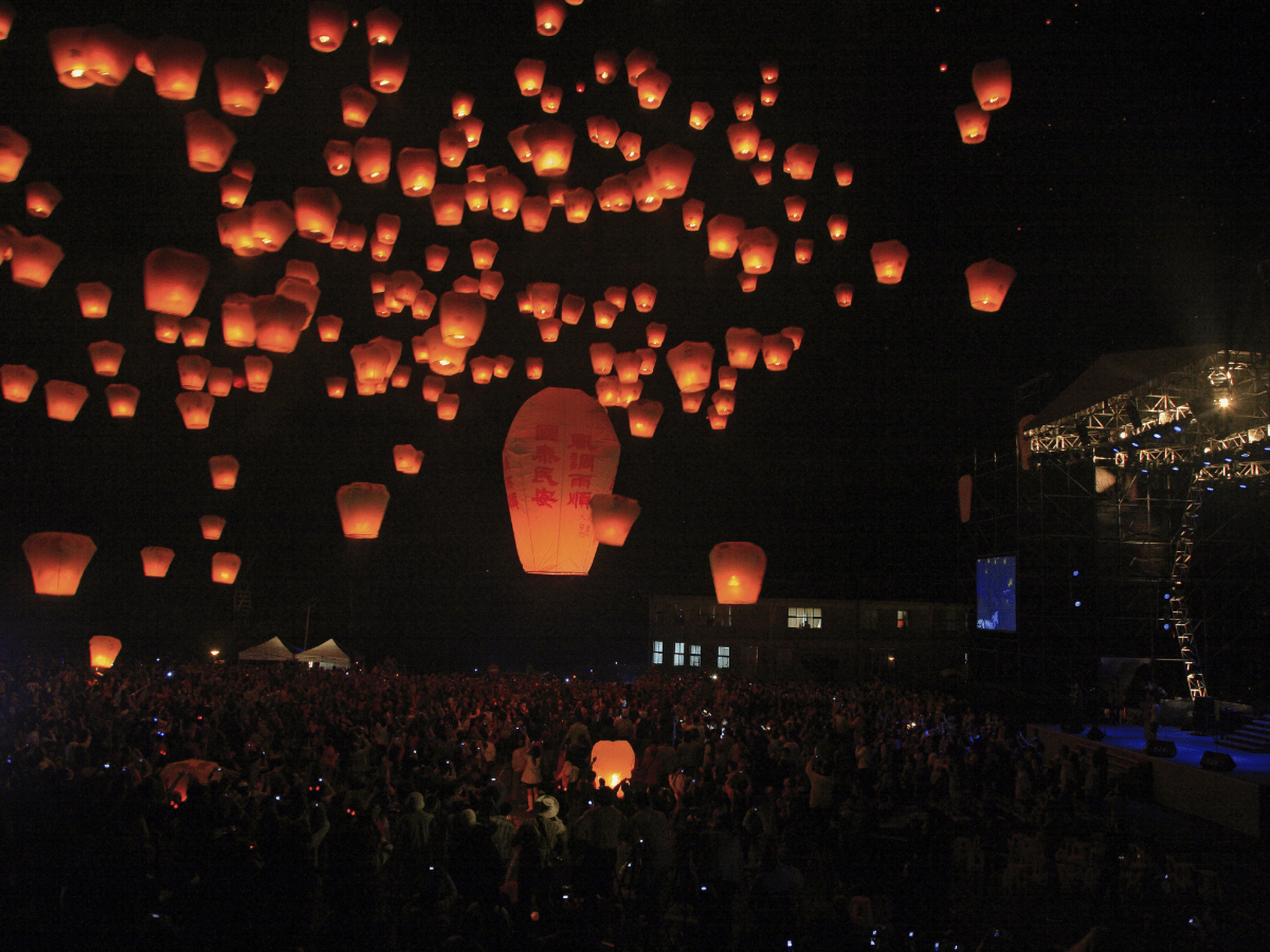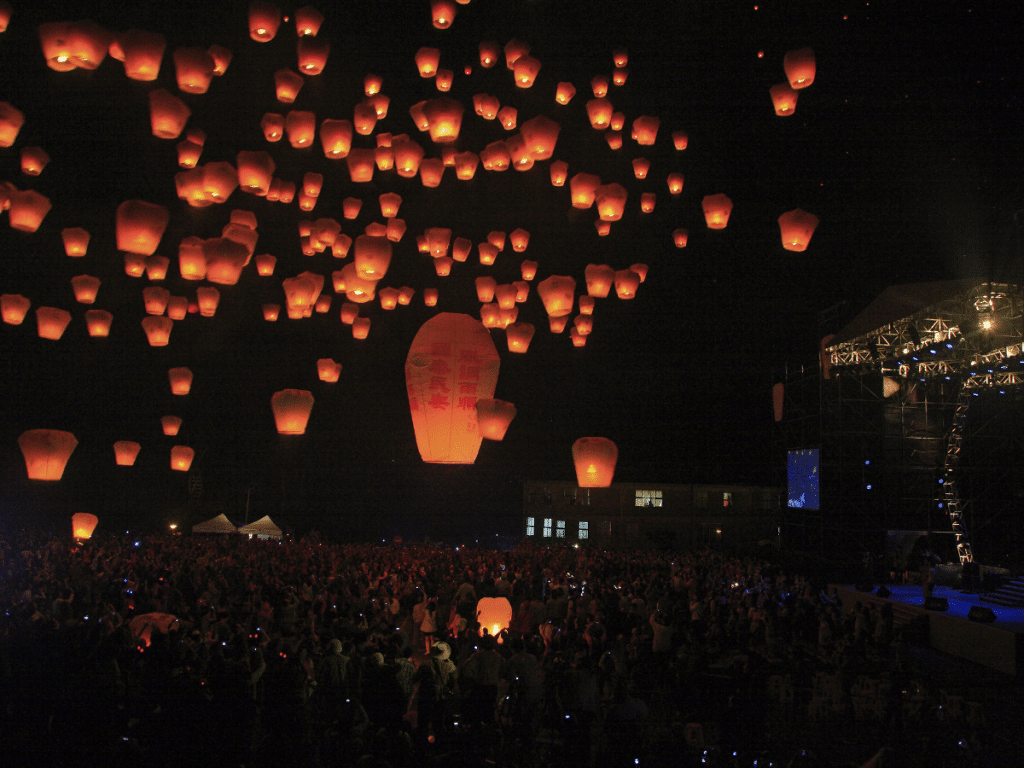 What is a Year of the Tiger?
In China every year is associated with one of twelve zodiac animals: Rat, Ox, Tiger, Rabbit, Dragon, Snake, Horse, Goat, Monkey, Rooster, Dog, and Pig, which are rotating on a twelve-year cycle. Each sign is also associated with one element: Gold (Metal), Wood, Water, Fire, or Earth.
Previous tiger years were:
2010 – gold tiger,
1998 – earth tiger,
1986 – fire tiger,
1974 – wood tiger,
1962 – water tiger,
1950 – gold tiger, and so on.
The Tiger in the Chinese culture embodies strength, wisdom, courage, and bravery, and is also exorcising evil spirits. 
The personality traits of a tiger sign are one of a natural leader's. Tigers are brave, competitive, confident, courageous, energetic, and ready for any challenge. They can be unpredictable, easily irritable, and stubborn. They express their thoughts boldly, most times giving out tough judgment, although they are very charming and well-liked by others. They have strong ethics and they follow their passions. 
This year, the Water Tiger is said to bring big changes, adventures, purrosperity, and good luck. 
We wish you an abundance of it and we would like to know how do you celebrate the Lunar New Year in your country! Let us know in the comments below.
Happy Lunar Mew Year from all of us at That's Meow! 
---
Related article:
Find out what cat-related holidays people celebrate around the World and on which days, from our article: Official cat days to pinpoint in your calendar!