I know it's hard to find a dry cat food that is worth giving to your cat, and as much as we try not to recommend a dry cat food diet for your cats, if you must feed dry, we think this brand is one of the best dry cat foods you can find in Europe!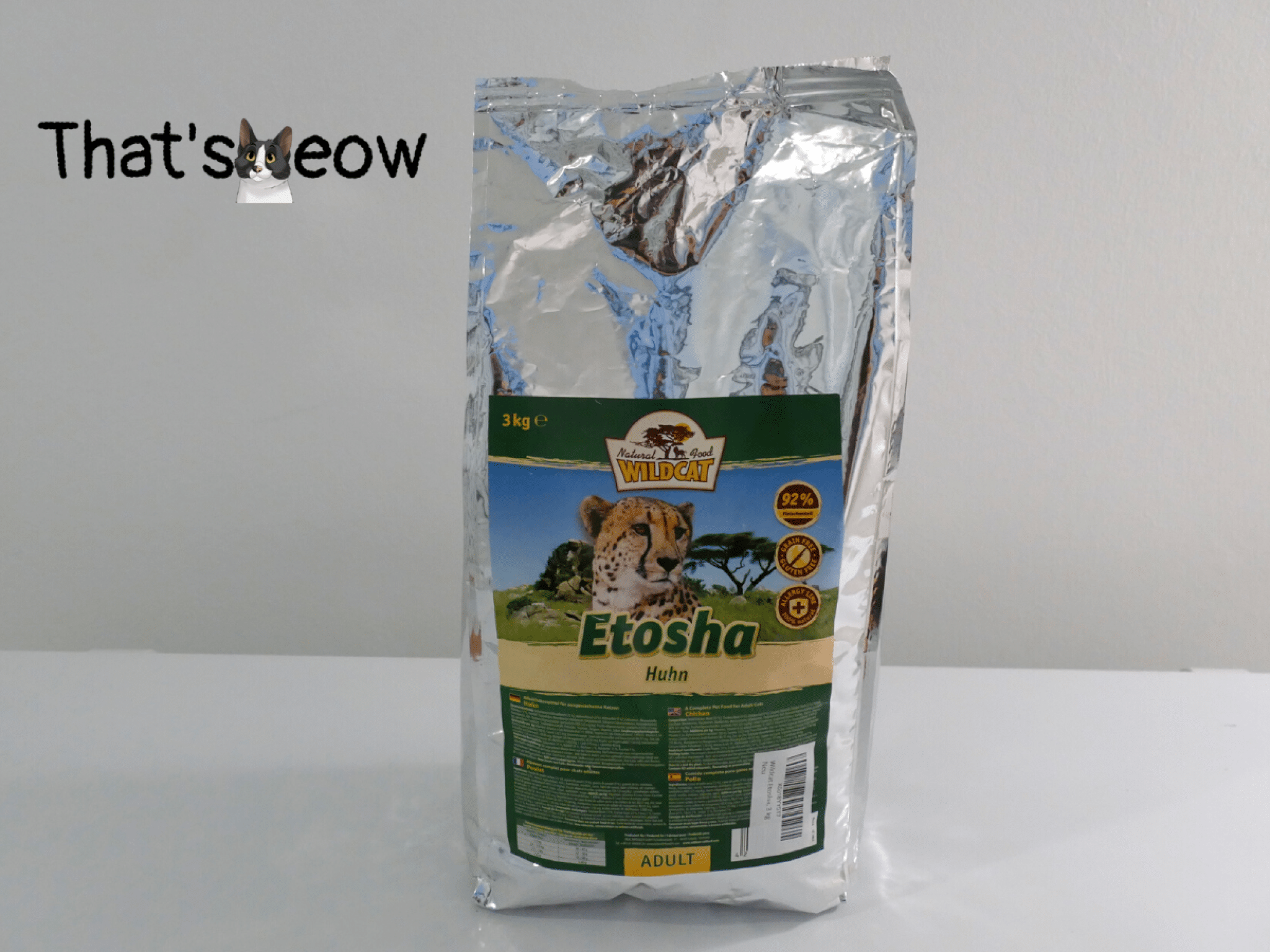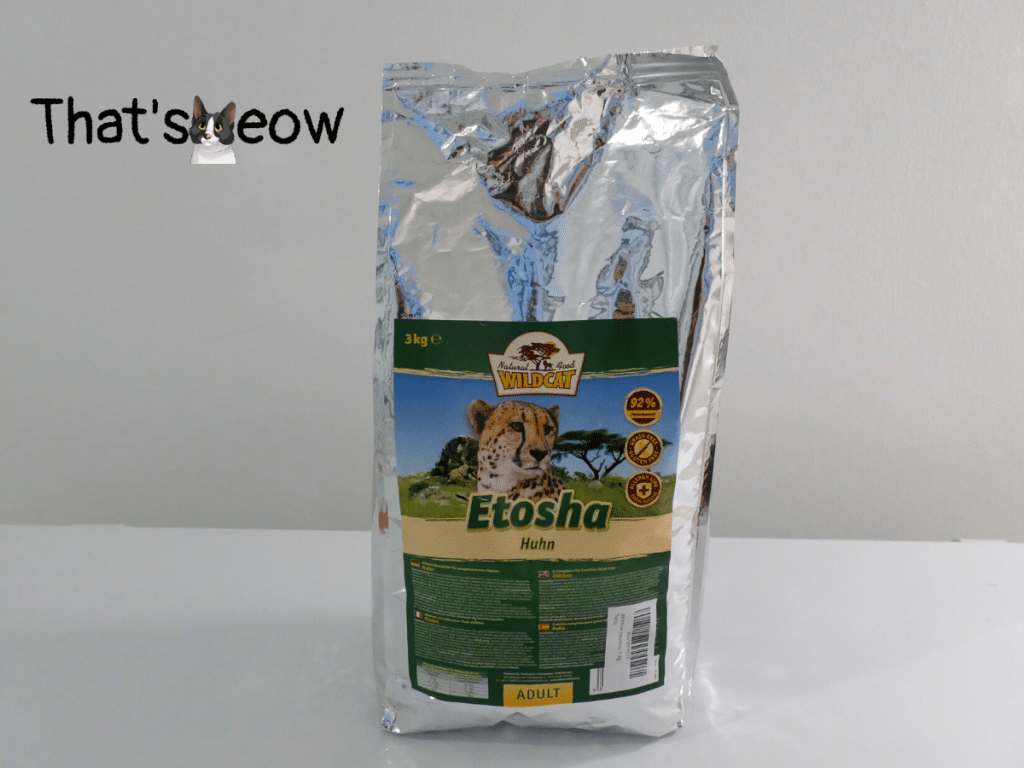 Wildcat Etosha is a quality high-protein dry cat food with a very low proportion of carbohydrates. It contains no cereals, no added sugar, no added oils, no chemicals, preservatives, artificial colors, or flavorings.
There are no tricks, no misleading, just a more species-appropriate dry cat food!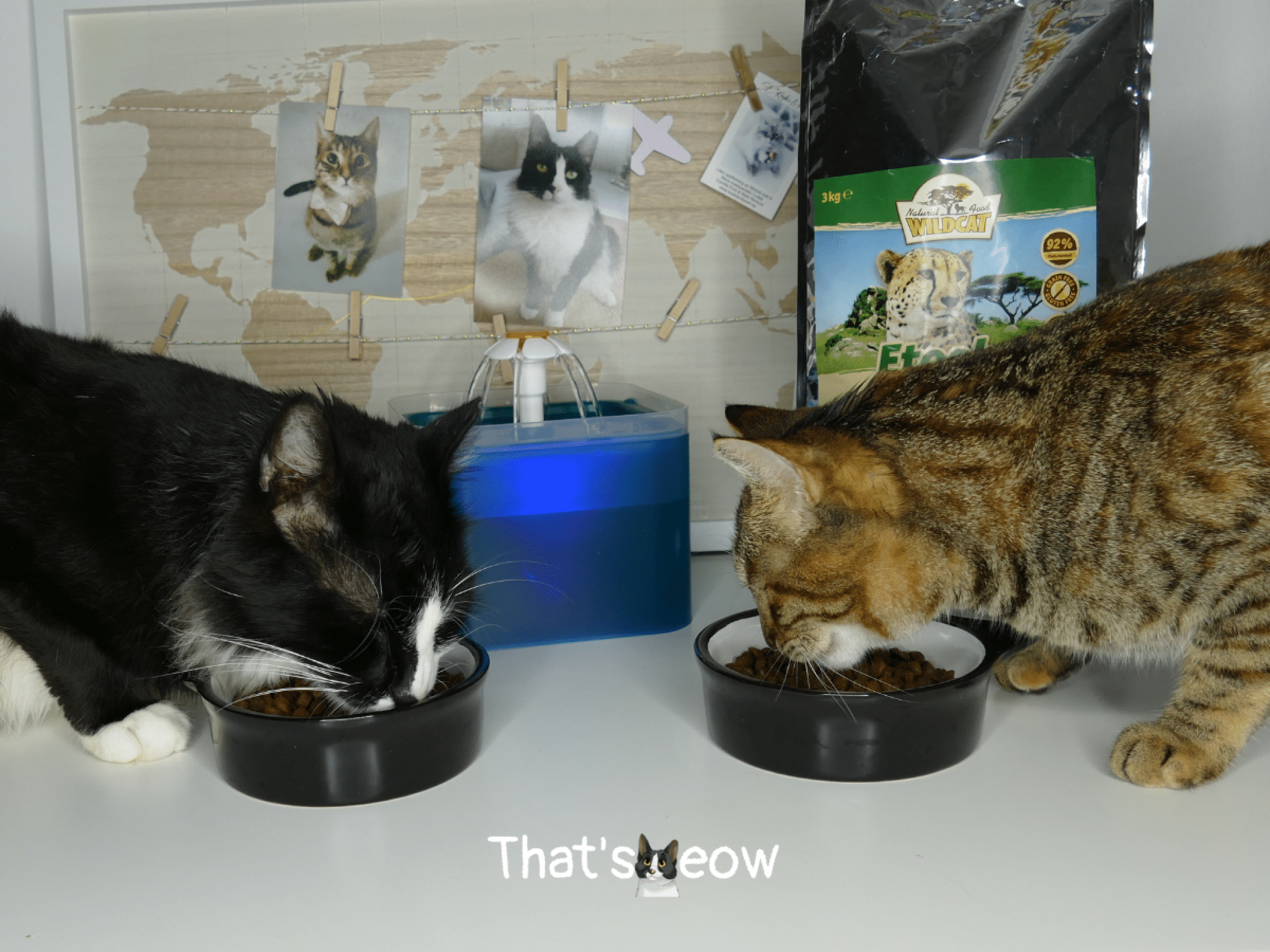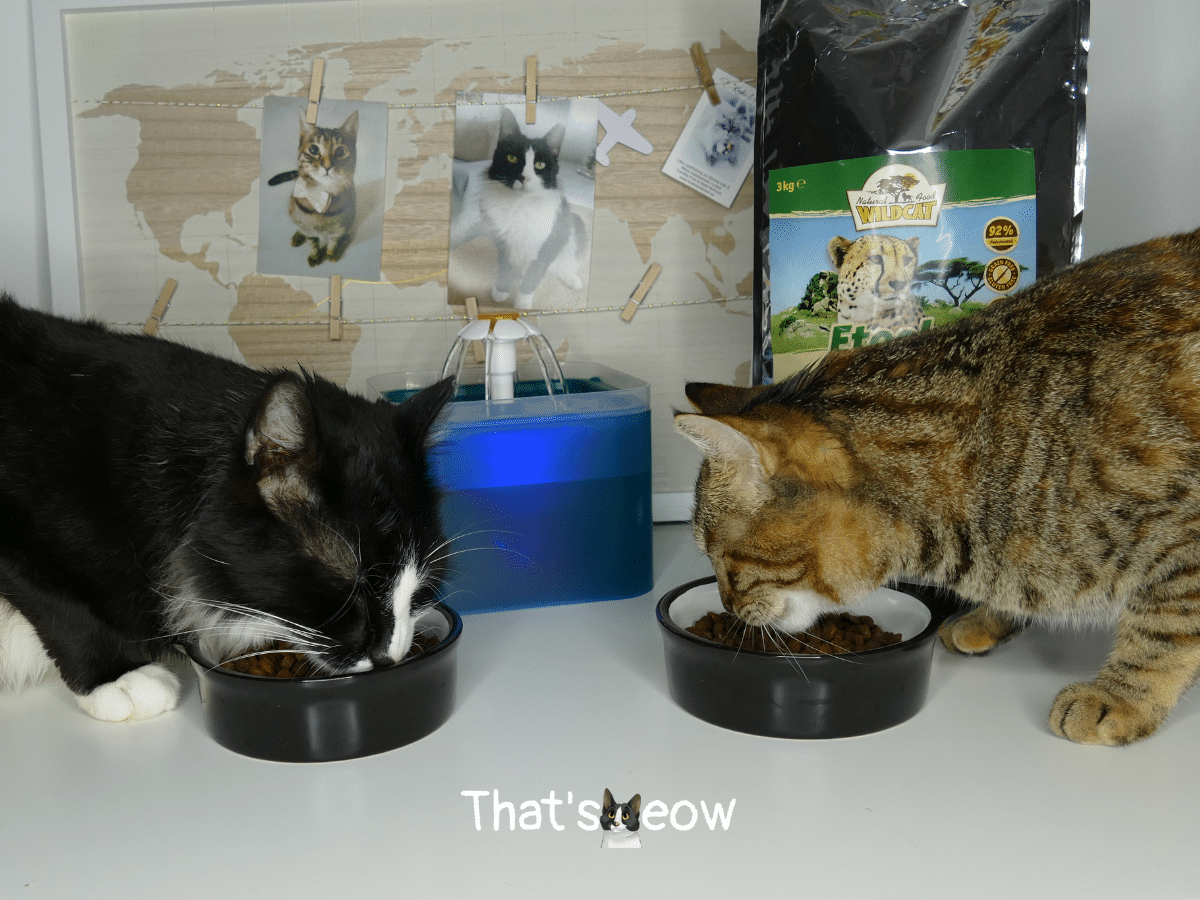 What is so special about Wildcat Etosha?
The Wildcat Etosha cat food, as well as all the other recipes formulated by the german Wildcat brand, is based on the diet of wild cats. The main food sources are always meat, fish, or both.
The unique combination of herbal substances used in the Wildcat food chain, also found in the Wildcat Etosha dry cat food are appropriate for the nutrition of wild cats. The ingredients are carefully selected with the help of scientists to suit the nutritional needs of domestic and pedigree cats. When wild cats eat their prey, they also ingest the contents of their prey's stomach, which are various forest fruits, vegetables, and wild herbs. Plus, there are particular herbs the wild cats would even search for and eat by themselves. We all know cats like to eat grass, turns out they do it to help with their stomach and digestion. That's how they get the vitamins and minerals they need to thrive but can't produce by themselves.
The Wildcat brand doesn't use cheap oils in their recipes, which are anyway inappropriate for the nutrition of cats, just to name a few: sunflower oil, rapeseed oil (canola oil), soya oil, or tapioca instead they use naturally obtained chicken fat.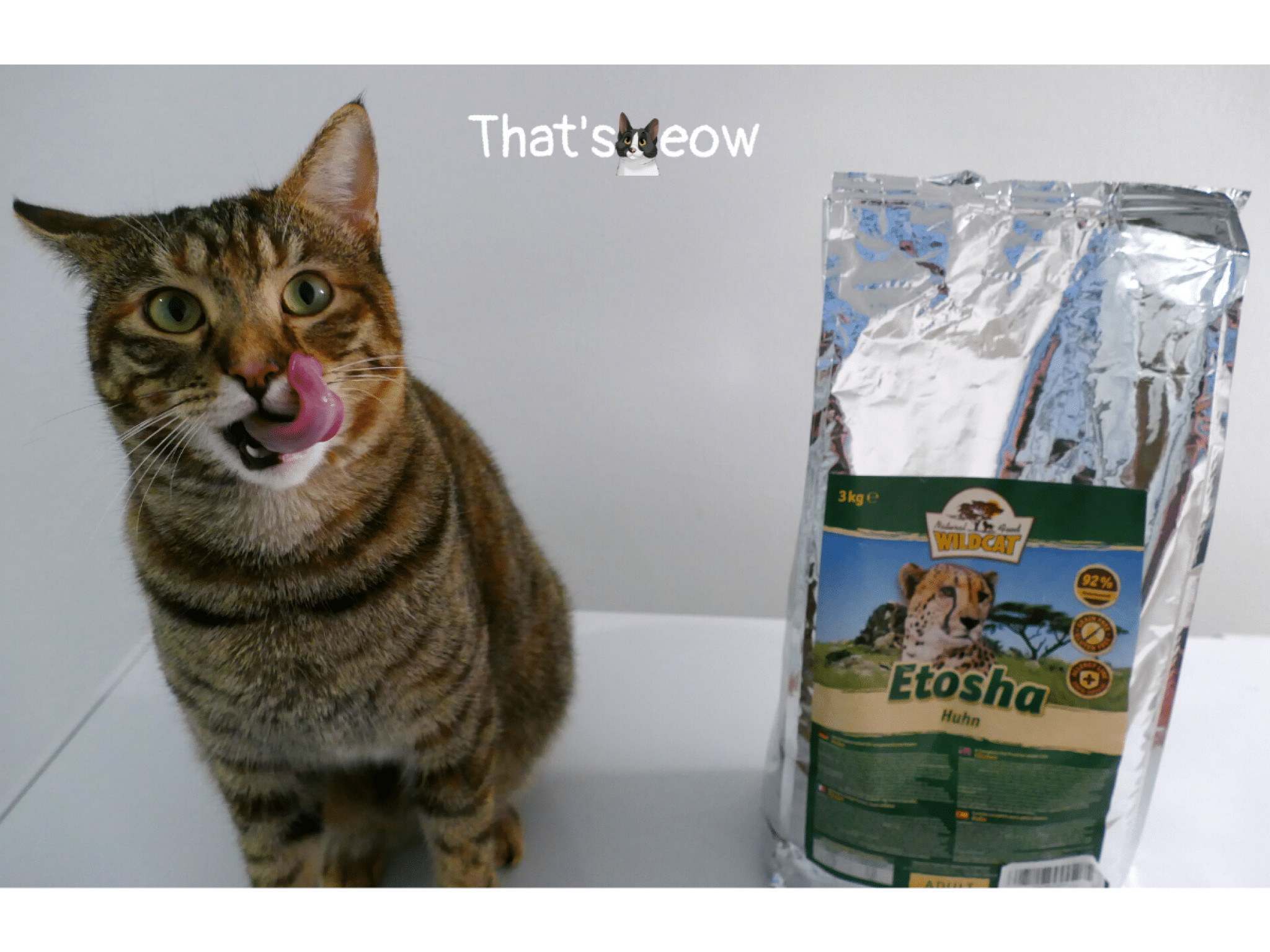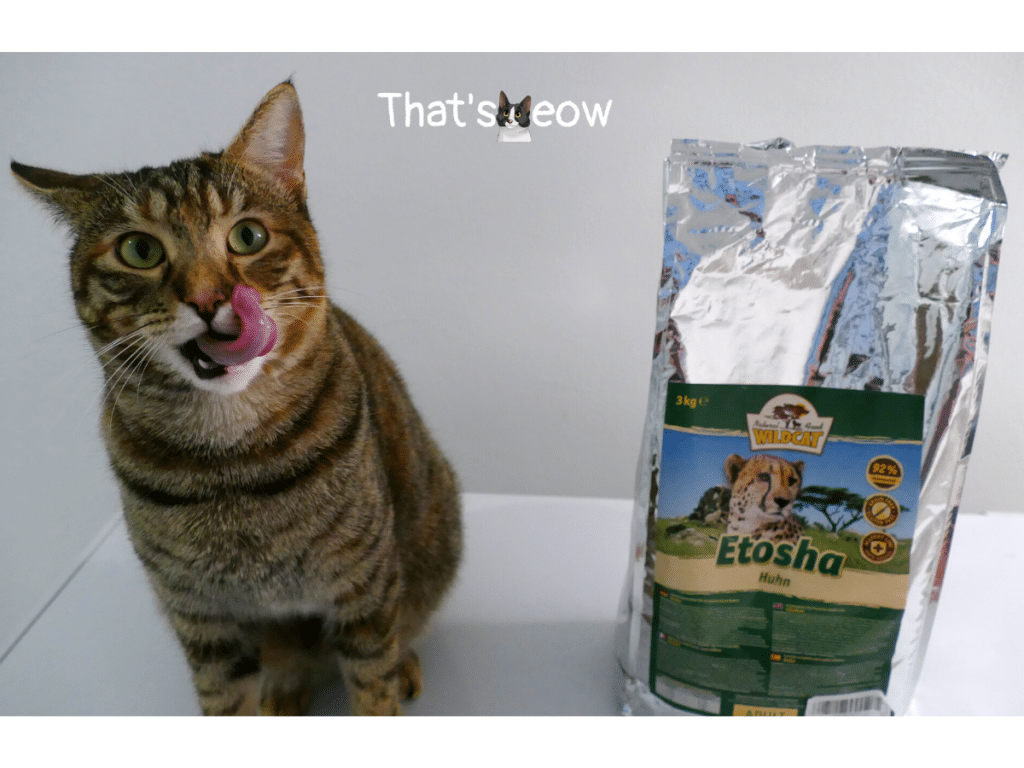 Wildcat Etosha doesn't contain any corn, wheat, rice, or soy. As grains are one of the most common allergy triggers in cats, many cats can't tolerate cereals. This dry cat food is grain-free, also gluten-free.
Other bad cat food ingredients discussed in the cat communities like Vitamin K3, garlic, or cinnamon are also not found in this brand's foods.
Wildcat Etosha stands out from other kibble products because it has the highest crude protein content in the dry matter that we found so far in Europe, 53%, compared even with the other recipes of the same brand like Andhra, Bhadra, Cheetah, Hamra, Karoo, Rani, Serengeti, Serengeti Senior and Tanganika who have a crude protein content between 31% and 47%.
But don't just trust us, let's read the label!
Wildcat Etosha Ingredients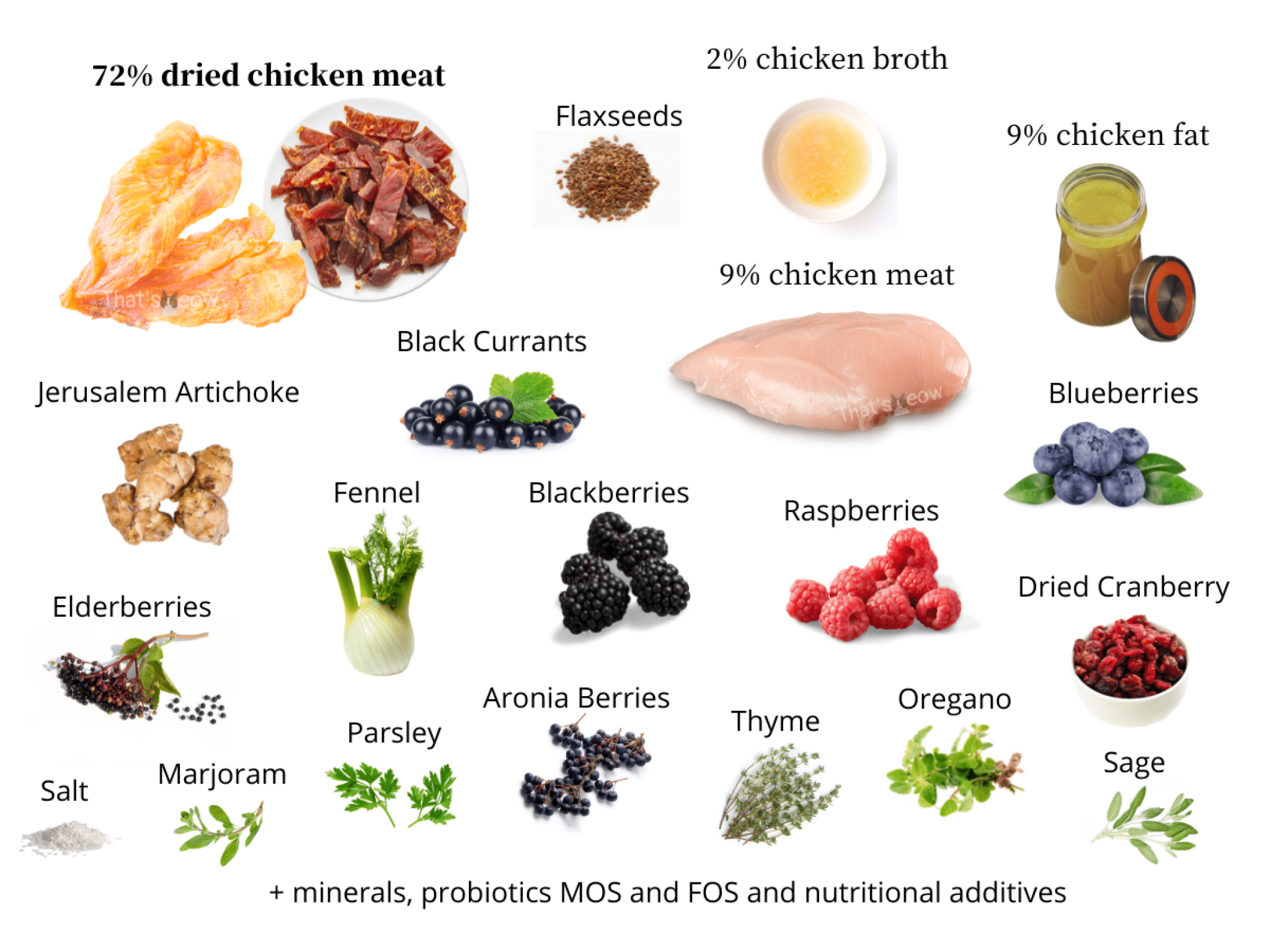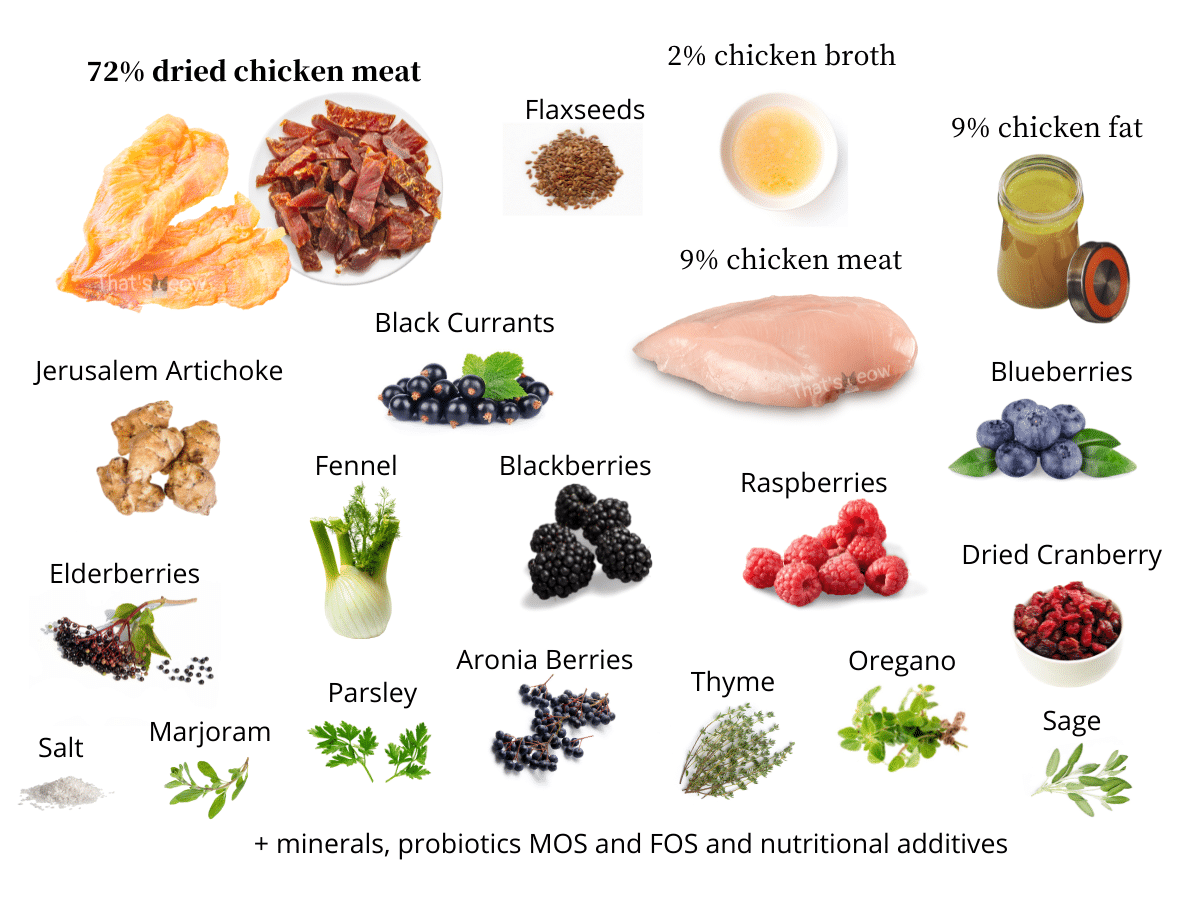 The recipe has 72% dried chicken meat as the primary protein source, followed by 9% chicken meat and 9% chicken fat as the next two ingredients. Then there are listed the vegetable and herb ingredients like Flaxseed, Minerals, Chicken broth (2%), Fennel, Jerusalem Artichoke (or sunchoke/ sunroot), Blackberries, Raspberries, Blueberries, Black Currants, Elderberries, Aronia Berries, Salt, Mannan Oligosaccharide (prebiotic MOS 525 mg/kg), Fructo Oligosaccharide (prebiotic FOS 525 mg/kg), Dried Cranberry, Grapeseed extract, Parsley, Thyme, Oregano, Marjoram, and Sage.
This crunchy cat food is indeed meat-based, with more than 92% of its ingredients of animal origin!
Nutritional additives per kg of dry food:
Vitamins: Vitamin A (as Retinyl acetate) 31,500 IU, Vitamin D3 (as Cholecalciferol) 1,999 IU, Vitamin E (as Alpha Tocopherol Acetate) 700 IU, Taurine 3,025 mg;
Minerals: Iron (as Iron Sulfate and Iron Chelate) 88.97 mg, Zinc (as Zinc Sulfate and Zinc Chelate) 159.86 mg, Manganese (as Manganese Sulfate) 40.93 mg, Copper (as Copper Sulfate) 7.96 mg, Calcium Iodate Anhydrous 1, 58 mg;
Amino acids: DL-methionine 3,000 mg, L-lysine 375 mg, L-carnitine 48 mg
Analytical components:
Crude protein 53%
Raw fat 24%
Crude fiber 2%
Raw ash 11%
Humidity 7%
To know more about the proper nutrition of cats, have a look at our article below: Cat food – A complete Guide to cat nutrition


Explaining some ingredients: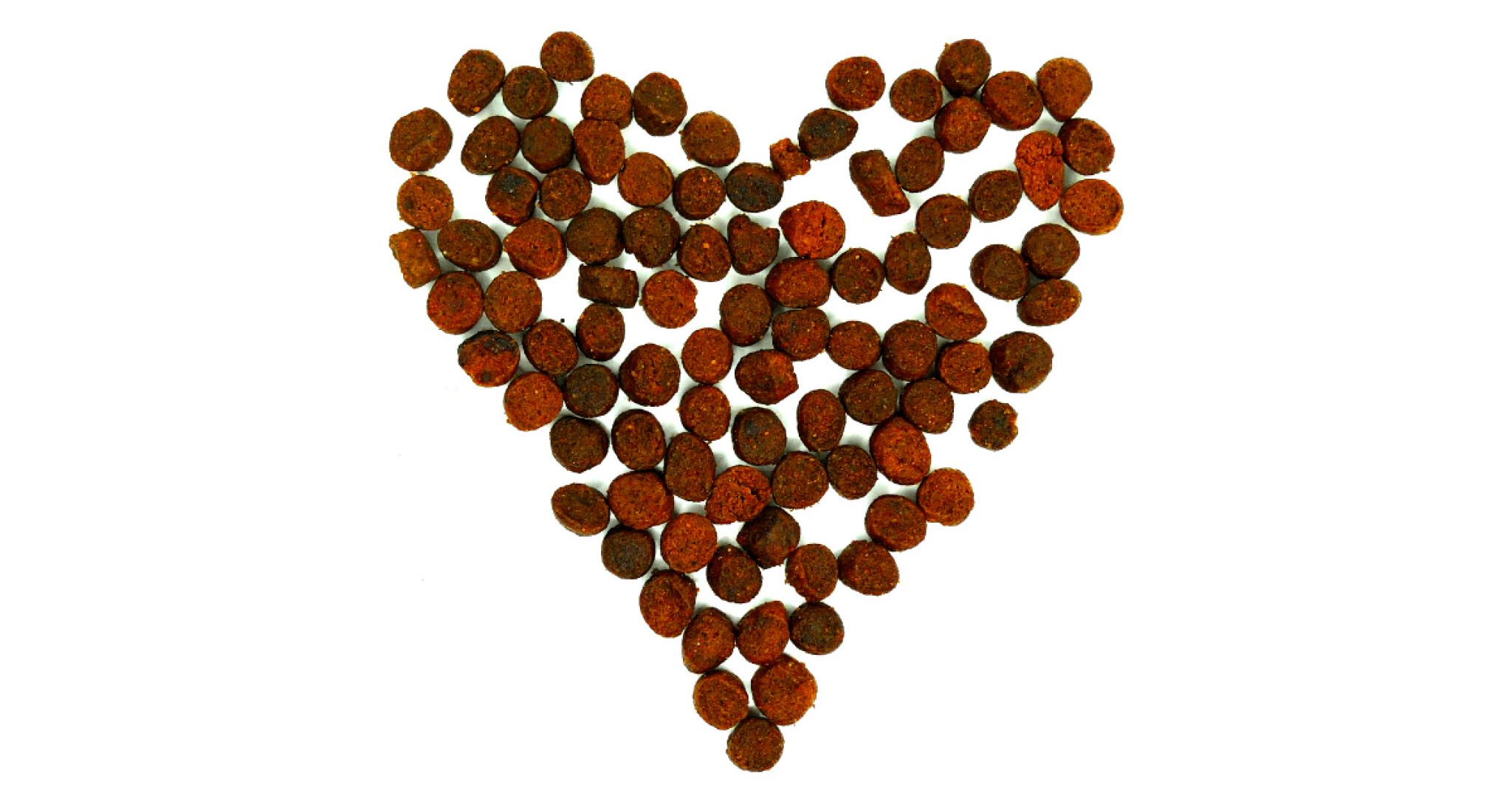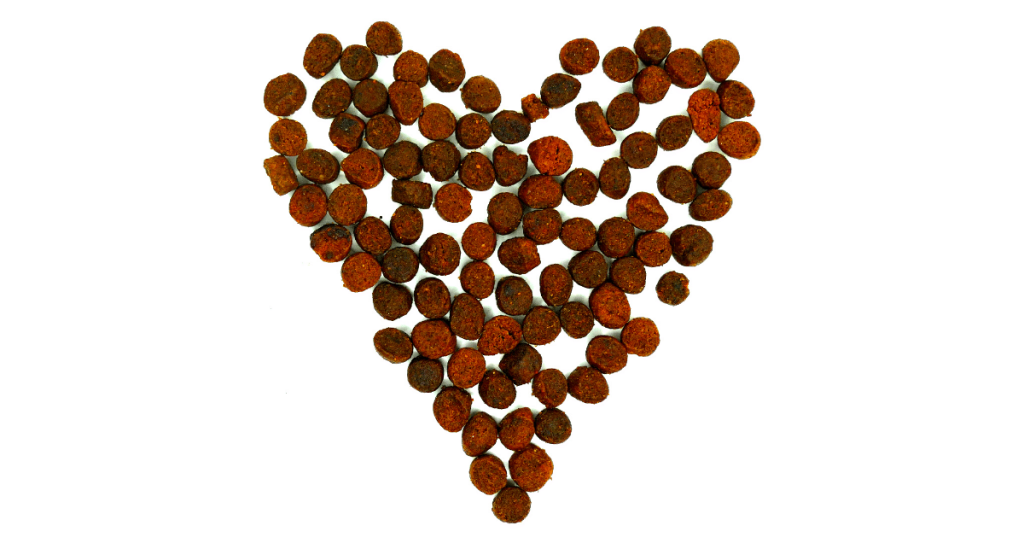 You may have noticed two ingredients you are probably not sure of, I am talking about the MOS (Mannan Oligosaccharide) and FOS (Fructo Oligosaccharide) prebiotics.
Let me explain.
MOS and FOS are special health-promoting ingredients in the Wildcat Ethosha cat food, acting as prebiotics for the benefit of your cat's gut and immune system health.
There have been scientific studies concerning their effect and the research showed that MOS attaches to pathogenic bacteria in the gut, like E. Coli and Salmonella, and prevents their spread, supporting the development of Lactobacillus Acidophilus, a prebiotic bacteria that improves the digestive function and strengthens the immune system of a cat, and reduces the concentration of the fecal bacteria C. Perfringens, which is also a food poisoner.
FOS keeps the intestinal flora of your cat in balance by forming the natural opponents of E. Coli bacteria and supporting the development of healthy Lacto-bacteria, bifidobacteria, and normal mucosal in the intestine. It also helps with mineral absorption and has a positive effect on Calcium. And, it makes your cat's poop less smelly.
Also, the Jerusalem artichoke listed in the ingredients contains the carbohydrate inulin. Studies carried out on inulin from the Jerusalem Artichoke plant found that it encourages beneficial bacteria to multiply in the large intestine and that a healthy intestinal flora strengthens the immune defense of mammals protecting them from different bacteria and viruses.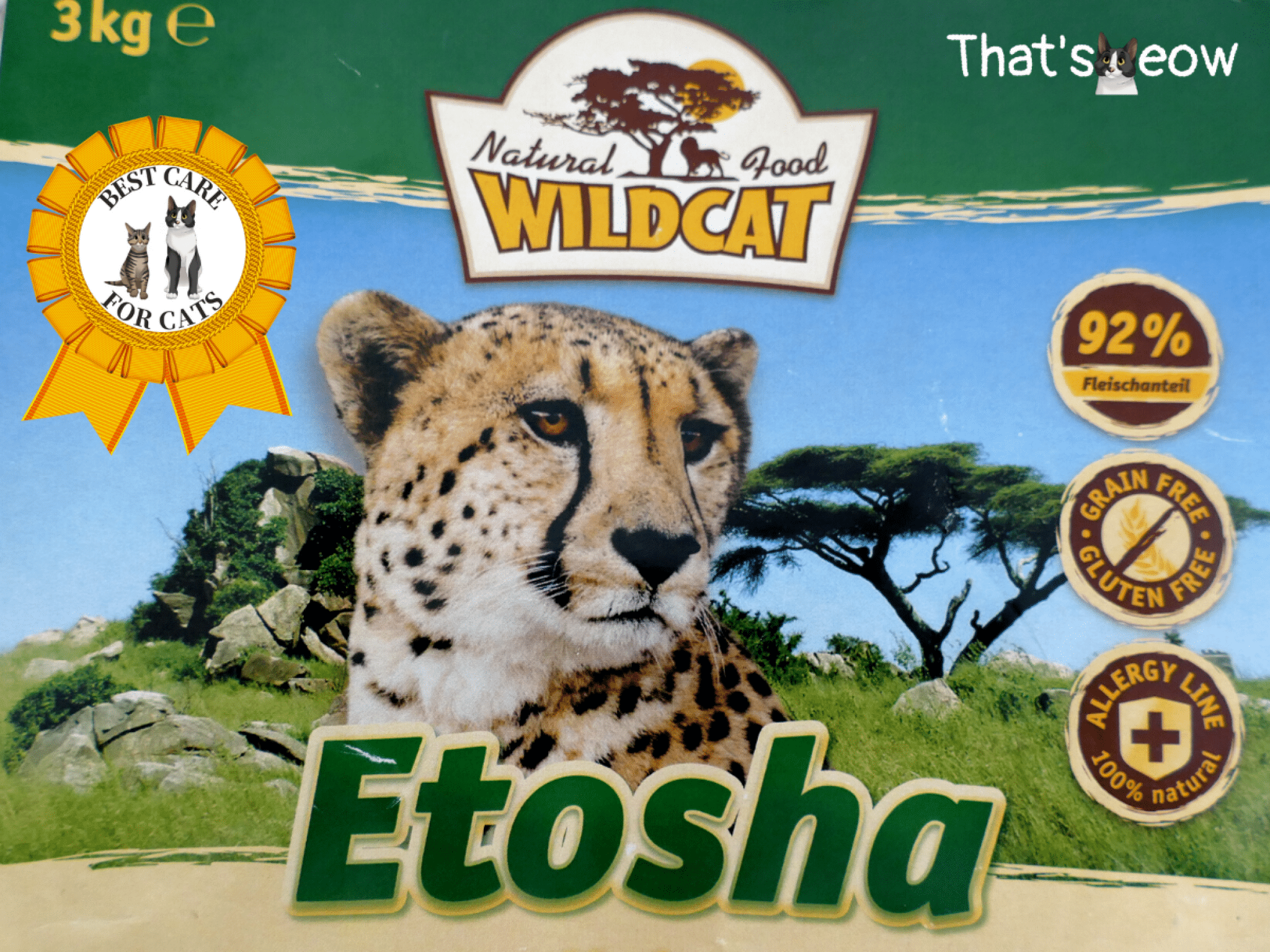 Benefits:
A more species-appropriate dry cat food
High meat content, with 92% of its ingredients of animal origin
Crude protein 53% (recommended minimum is 26%)
Very low content of carbohydrates, approx. 3.5%
Grain-free, gluten-free
No added sugar
Uses animal fat instead of processed oils
Without artificial preservatives, colors, and flavorings
Optimal taurine content
Contains a balanced proportion of the fatty acids Omega 6 & Omega 3
Aids digestion
Strengthens the heart and circulation of your cat
Supports the immune system and the good organ function of your cat
Without vitamin K3
Cats love the taste
Nice crunch
Things to consider:
Expensive, approx. €14.26€ per kg
Accessible only in Germany, France, Luxembourg, and The Netherlands through Amazon
Amazon Germany has costly delivery for some other countries across Europe
Overall, this dry cat food is good enough to be fed to your cat, it is high in animal protein and low in carbohydrates and has been tailored for the nutritional needs of a domestic cat based on the menu of the wild cats!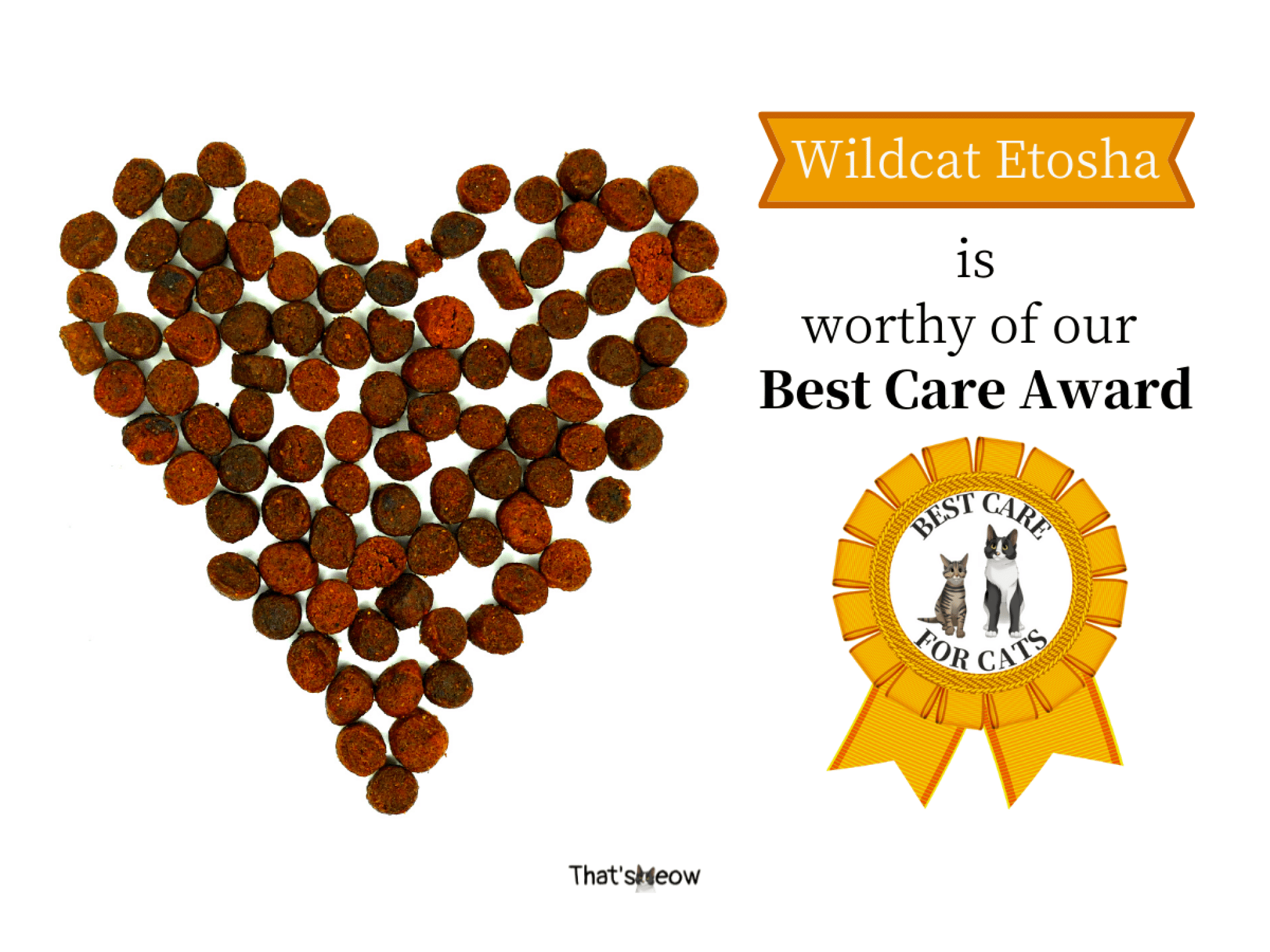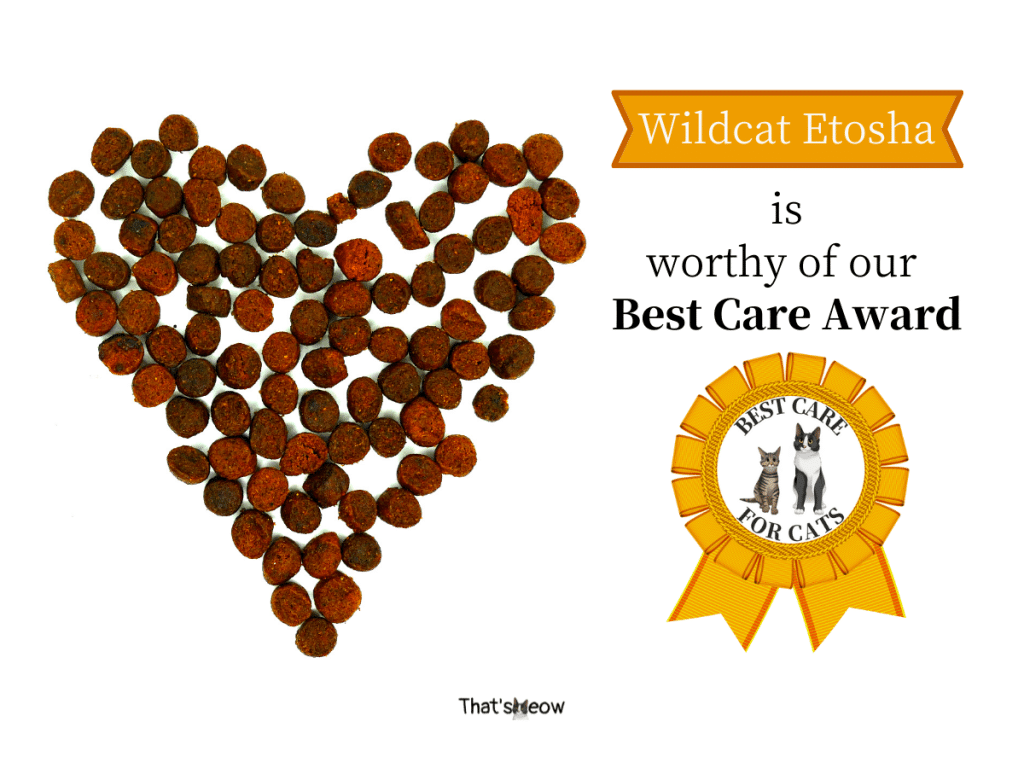 You can find this yummy kibble here:
Maybe you were wondering…
What is our Best care award?
We created the award Best Care For Cats as a trusted sticker that we will bestow on all the cat products we find worthy of your cat's health.

The award will be used on the best cat products out there, from food, litter and litter boxes, toys, supplements, accessories, and any other products that help us give our felines a healthy and thriving life.

In this article, we found the premium cat food Wildcat Etosha worthy of our special award!

Because your cat deserves nothing but the best! ❤️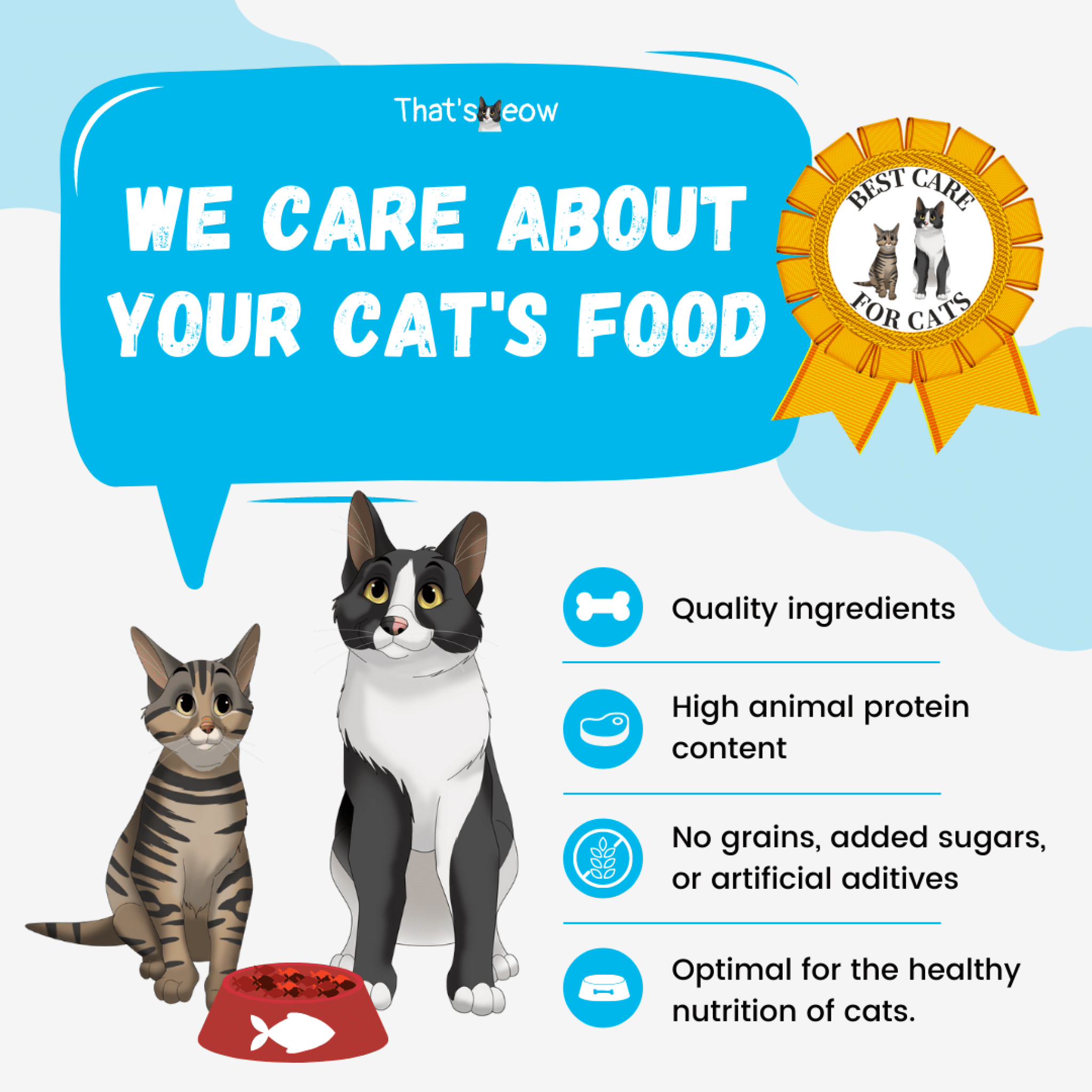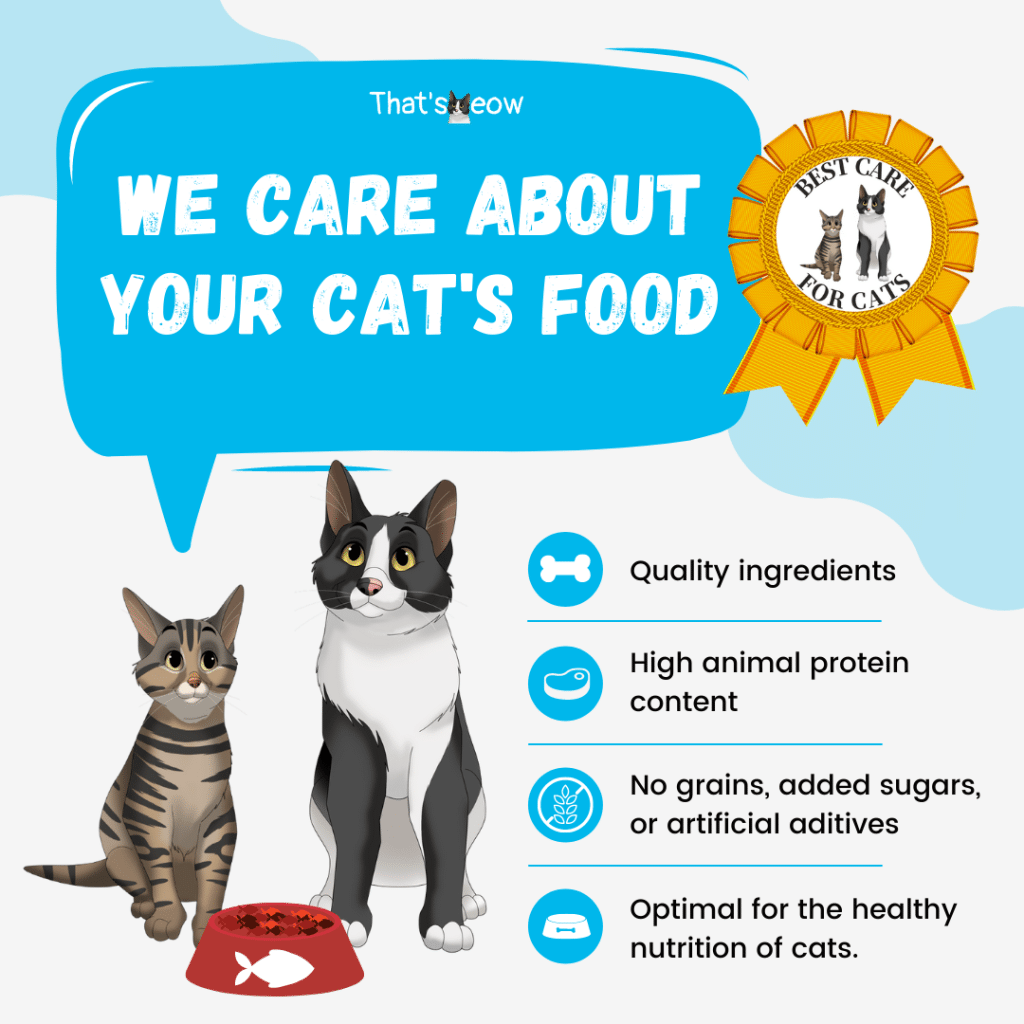 How to identify good dry cat food?
High-quality dry cat food can always be identified by just reading the label. In other words, the ingredients are listed clearly and in order of the highest amount found in the recipe. That's how you can recognize if it's species-appropriate or not, by looking at the ingredients.
A good dry cat food worth giving to your cat must always have as much meat content as possible, and use quality meat where the type of meat is specified ( for example chicken, heart, liver, etc.) and not chicken by-products or "chicken meal" that can mean any part of the animal including beaks, claws, hair, and feathers if not detailed. The meat content will always be stated in dry form and the food will have a high animal protein content. The kibble will be low in carbohydrates, without vegetable by-products, grains, additional sugar, colors, and flavorings. The food will also have good nutritional additives like vitamins and minerals to optimize a cat's nutrition and of course, the most important nutrient, Taurine.
If you are not sure about some terms on the cat food labels, and how much it's allowed in cat food, you can read about it here: Cat food ingredients – Reading the cat food label!
In addition, the analytical components of good dry food should look like this: crude protein 50-60%, raw fat 20-30%, crude ash +8%, crude fiber max 5% ( with carbs as low as possible).
In the end, it's up to you and your budget if you want to feed your cat dry food, but we still recommend feeding it along with some wet food and plenty of water. However, if you must feed dry, at least buy the best you can get for your cat, high-protein dry cat food that is grain-free. The cheap commercial brands advertised in every shop will only do your cat harm in the long run, and over the years your cat will start developing various health complications, like obesity, diabetes, renal issues, etc.
But, the Wildcat Etosha Premium Cat Food is a good dry cat food choice for your cat!
We recommend it with trust.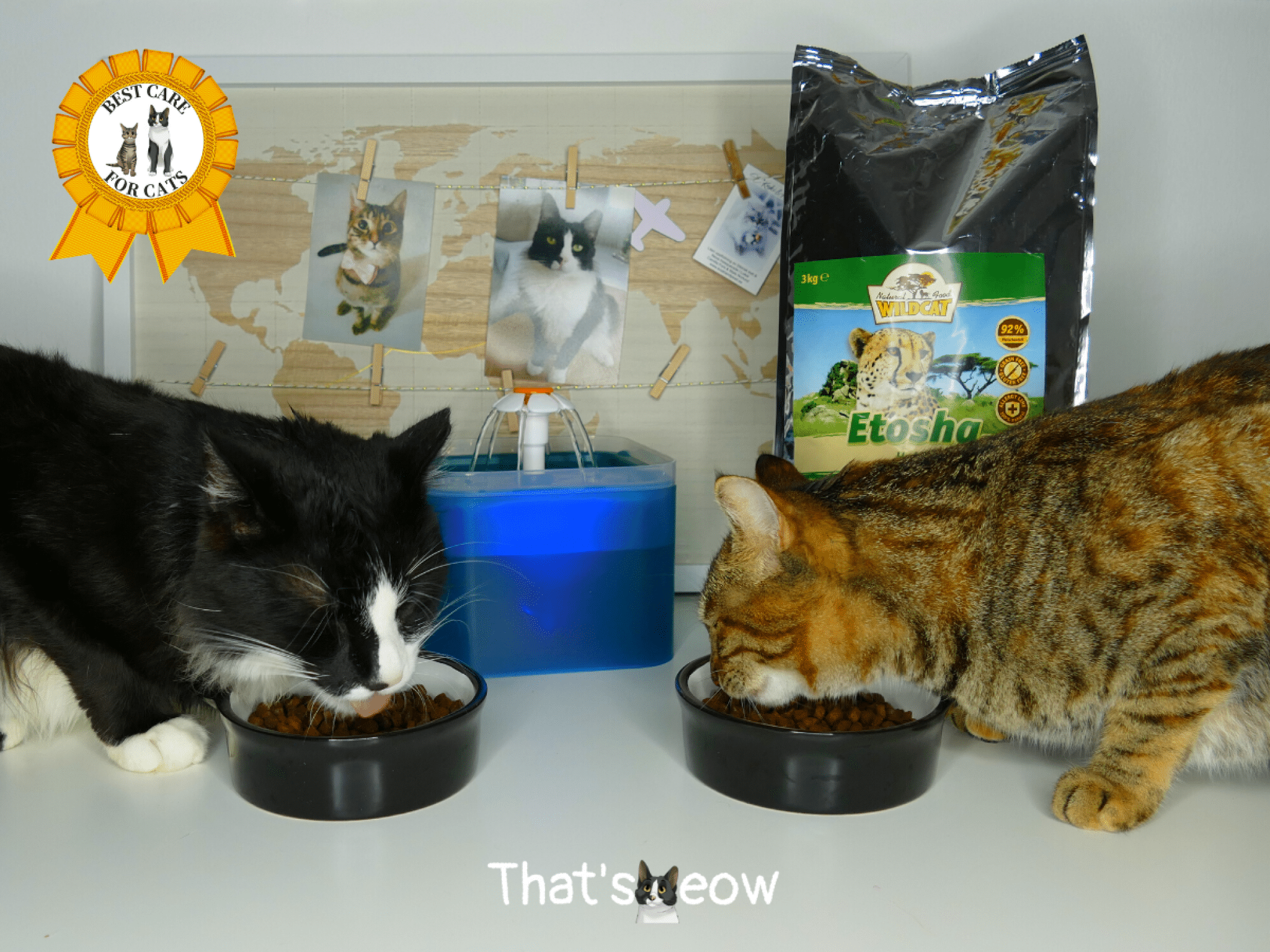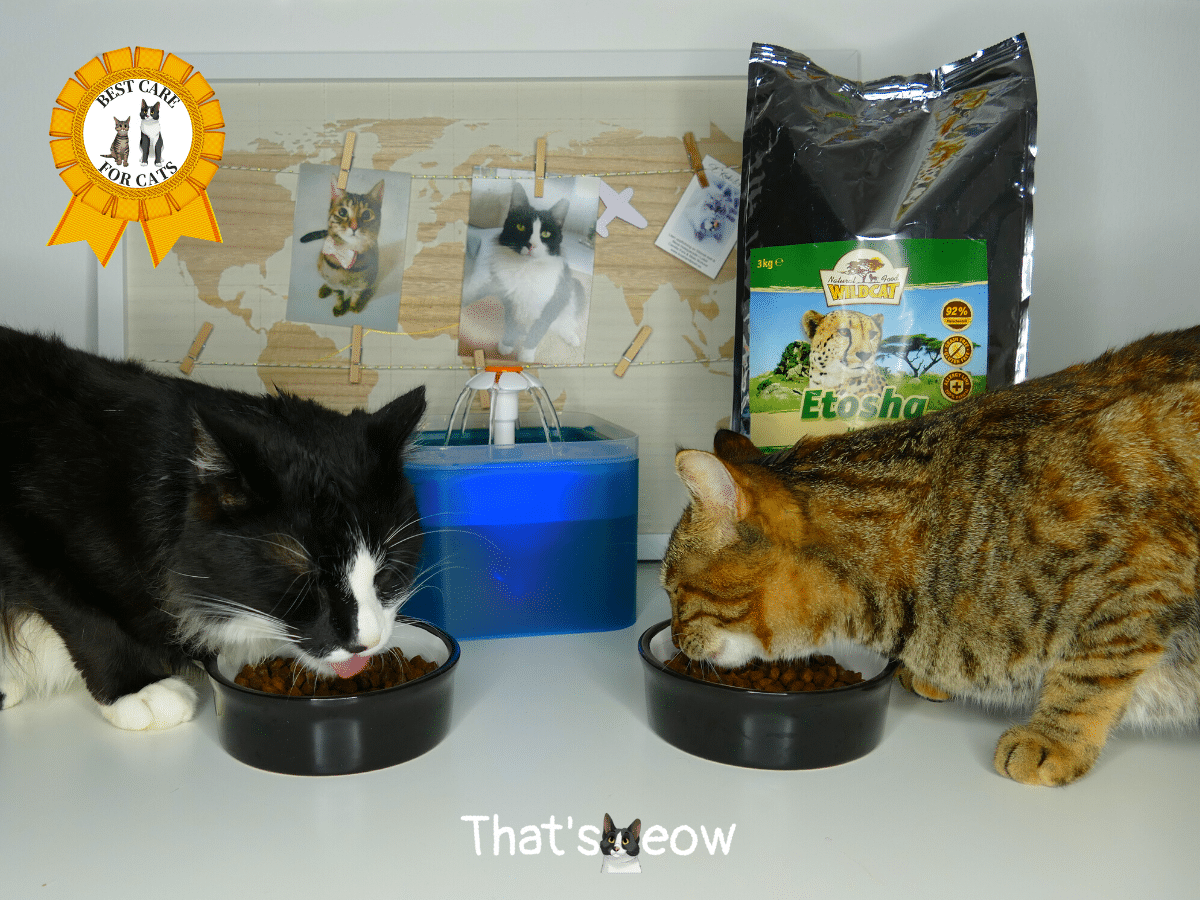 Available on Amazon Germany:
Related article:


Thank mew for reading our article. If you know of any other good dry cat food in Europe please let us know in the comments so we can write about it! ❤️
Have a meowgical day!