Let's be honest, it doesn't matter how much we love our cats, the mess they leave behind after using the litter box is a big inconvenience.
Even if you don't mind cleaning an open plastic litter box, you still have to fit it somewhere in your home that somehow hides the obvious. Plus that we all know that having more than one indoor cat means having more litter boxes!
We know it all comes down to the well-being of our fur babies, so we did all the claw-ful research needed to find the best options for all of us, kitties and cat parents, out there. And we discovered some concerning issues that even the most thoughtful pet owners like us can easily overlook! But more on that later.
In this article, we will reveal the best 8 cat litter box enclosures and why we especially chose them! Because you and your cat deserve it!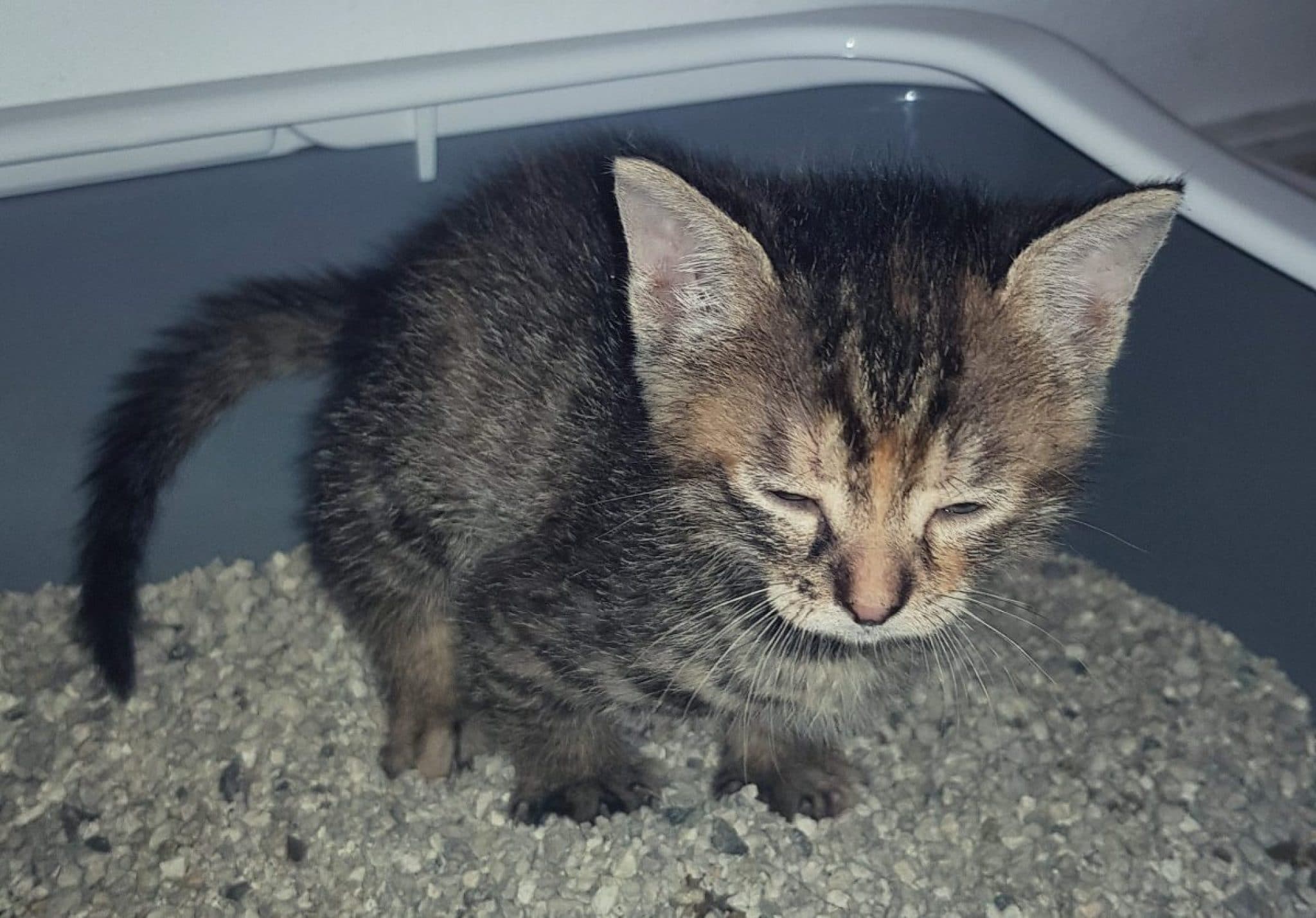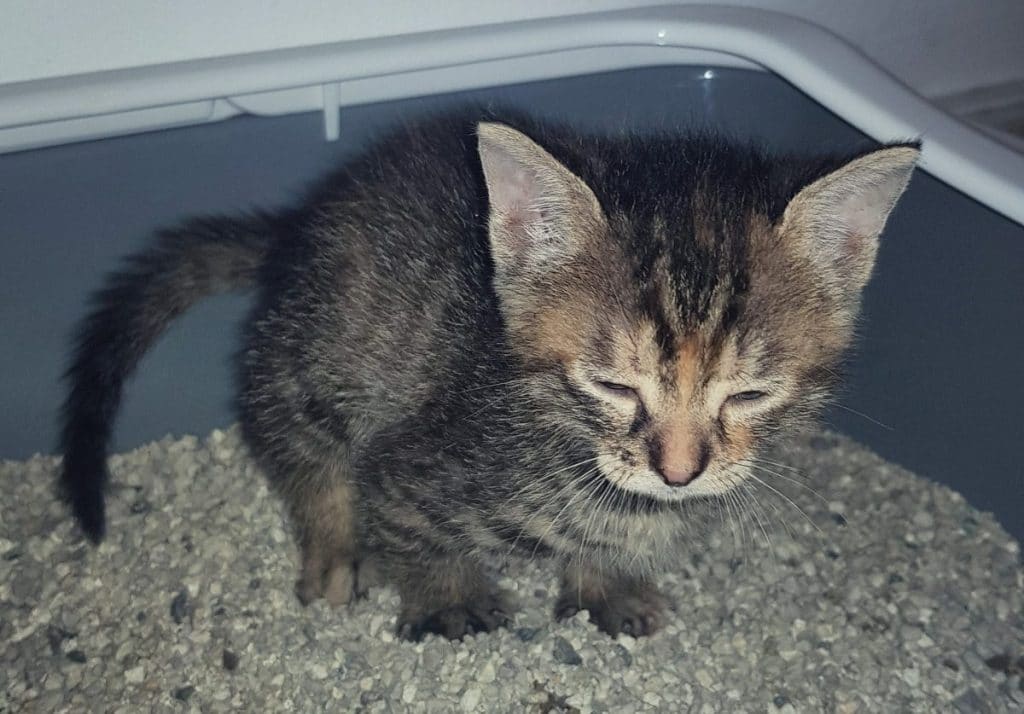 While the basic cat litter box fulfills all your cat's needs, does it really fulfill yours? We all want something not messy and not smelly, whether we live in a small apartment or a big house!
We got you covered! 😼
The best solution is the cat litter box enclosures or how other cat owners like to call it, the cat litter box furniture. 
I am sure you will ask: 'Why not just get a covered litter box? It contains the mess and cloaks the smell!' Well…
Opting for just a covered litter box, although it undeniably conceals the visual mess and reduces the odors, when you see it you will immediately know what it is because it still looks like a litter box but bigger and more visible!
And if you are aiming at taking your litter box out of sight, consider upgrading to the perfect fit for your cat and your home.
What is hidden cat litter box furniture?
A hidden cat box furniture is an actual piece of furniture that serves a dual purpose by being your cat's fancy bathroom and at the same time still can be used to place decorative objects on the top (or inside if it has extra compartments). They can perfectly hide in plain sight any kind of litter box inside all whilst giving your home a better look and keeping you and your cat happy!
As we mentioned above, because we do care, we advise you to pay attention to the materials the enclosures are made out of!
What is MDF?
MDF or medium-density fiberboard is an engineered wood product and one of the most used alternative-to-wood materials to craft all kinds of furniture today. It is made from breaking down remains of hardwood or softwood into wood fibers, then mixing it with wax and a binder in a defibrator and shaping it into panels by applying high pressure and temperature. This material's most concerning problem is the use of Formaldehyde as a binding agent in the process of molding and pressing the panels. Formaldehyde is a human carcinogen recognized as a hazard in the United States and has already been banned in most European countries.
important piece of advice
As a human carcinogen, the
Formaldehyde
in MDF materials is an airborne hazard that
can damage your cat's health
when the MDF furniture gets scratched and your cat (or you) inhales the dust created from the scratch.
If you are ready to put aside this toxicity issue, and your kitty is a good fur baby and only scratches its scratch post, then you still need to read this!
According to many cat parents, if your cat misses the litter box by accident (or occasionally likes to spray), MDF is not a good material to hide a cat litter box.
Cat pee is very strong and will be absorbed permanently in the MDF boards making your room smell as if you still have an open cat litter box. You can never get that smell out no matter how much you clean it and you will have to eventually throw the whole enclosure away.
As thoughtful cat parents, we recommend cat litter box enclosures made out of non-toxic ECOFLEX material, plastic, or even waterproof coated wood because they do not absorb moisture, and you can avoid bad odor from any wee accidents that happen in the litter box furniture by wiping it all clean easily. You can still get a mixed MDF and wood material but we highly recommend lining it inside, up to where your cat might reach to spray.
Here are the best 8 hidden litter box furniture types in 2022 (so far) carefully chosen from all the cat litter box enclosures out there!
1. ECOFLEX Litter Loo Habitat N' Home by New Age Pet™
This is by far our preferred option when it comes to cat litter box enclosures!  It meets all your cat's needs and yours at a lower cost. This is the standard size of the Litter Loo can be used as an end table/nightstand and you can place it in any room of your house! It can store a 20-inch by 17-inch litter pan inside and any decorative household items (that your cat can safely push off) on the top.
This enclosure will be easy to clean by just pulling down the front door and wiping it all off with a damp cloth. Made out of the safest material, the non-toxic Ecoflex, BPA-free, scratch-proof, and water-resistant, this enclosure is perfect for cats that tend to spray or miss the box because it does not soak in any of the urine!
It can be assembled without any tools, has side venting openings, and has enough space for your furbaby to move around.
And guess what? It comes in 4 different colors (Antique White, Grey, Espresso Black, and Russet Brown) to mingle with any home décor plus a 1-year Limited Manufacturer's Warranty. We think this litter box enclosure would not be suitable for multiple cats.
2. ECOFLEX Jumbo Litter Loo End Table by New Age Pet™
This is the bigger size of the standard Litter Loo with an open space between the part concealing the litter box and the actual top of the end table/nightstand as extra storage space for books maybe.
The enclosure meets all the criteria of your needs as the model mentioned above with the extra advantage of accommodating a bigger litter pan measuring 22 inches by 28 inches and even self-cleaning litter boxes because it features a cord protector in the back to hide those obvious cables!
Aswell constructed from the eco-conscious Ecoflex material, the fold-down front door offers easy cleaning access and the side vents will keep your kitty wanting to use the litter box by maintaining proper ventilation.
This stylish litter box enclosure comes in the same colors as the standard one and is also assembled without any tools. Even more space for your cat to move around, but still a great space saver. 1-year Limited Manufacturer's Warranty. 
3. ECOFLEX LitterLoo Bench Litter Box Cover by New Age Pet™ [NEW]
This is a multi-functional litter box enclosure designed as a bench unit fit for your entryway, foyer, living room, or laundry room. It has easy access for cleaning with two doors on the front side and your cat's entrance on the side. Inside it hides an extra compartment designed as a useful storage place for your litter bag, scoop, or cleaning products.
The compartment hiding your cat's litter box is big enough for multiple cats and even self-cleaning litter boxes as it features a cord protector at the back.
I think by now you guessed the material and I don't need to tell you why Ecoflex is the best, but if I must: is a 100% non-toxic recycled plastic-wood polymer composite material that won't warp, crack or split, moisture resistant with superior odor control, BPA and Formaldehyde free. In other words, nothing that could harm your pets and the perfect material for your cat's litter box enclosure.
It comes in the same four pawsome colors Antique White, Grey, Espresso Black, and Russet Brown, and still has NO tools required for the assembly.
4. MS Cat Litter Box by Sikoon
This sophisticated cat litter box, even if it is not a piece of actual furniture, adds a modern vibe to any home and will blend in with the rest of your furniture. It has a hidden storage department with a free litter scoop and a removable litter tray for hassle-free cleaning.
The non-stick surface of this cat box uses advanced plastic technology that effectively blocks out bad smells and is easy to clean. It features an interior curved sand filter step for keeping the litter tracking under control. This box is designed especially for small places and is available in four different colors. This box might not be suitable for big chunky but healthy cats 😉
5. Dyad Wooden Cat Litter Box by Staart
Small and cute, this litter box enclosure can be used as a side table, end table, or a nightstand, and because it has a mid-century-modern design to which you can choose the color of the doors from Mocha Walnut, Alpine White, and Chablis Pink I believe it will blend in quite nicely with any style and decor you might have in your house.
It's made out of wood with pet-safe materials and is environmentally friendly. Because it is water-proof coated on the inside so you don't have to do any lining by yourself to prevent it from getting soaked or damaged if your cat has an accident or just being a furry little a**hole and sprays sometimes.
But don't worry if this enclosure fails to meet your expectations you may return it within 30 days after purchase and get a full refund. 
6. Cathey Litter Box Enclosure By Archie & Oscar™
If you want something elegant this is it. This cabinet enclosure looks classic and you can have it in your hallway or the living room, and it comes in 3 colors. The interior is large with the cat entry from the side. Easy to clean by opening the front doors and not the top of the enclosure, it also comes with a plastic corrugated litter liner included! If you want some storage place, this cabinet features a hidden storage drawer inside where you can keep your litter scoop, cat brush, or many of the cat toys your cat doesn't play with anymore and are just scattered around the house! The interior is made of wood but from what other cat owners reveal it does not stink your house if your cat misses the box, but to be sure you can line it. This stylish piece of furniture requires assembly but don't worry it has all the tools and instructions included. You can place the entrance to either side of the cabinet.
The only downfalls are the entrance door might be a little high for kittens or older senior cats so you might need a stepping stool to help them out… For this enclosure we also recommend getting a litter catcher outside the entrance door, other feline owners say it's ideal for kitties to clean their paws and not track litter on the floor. 
7. Eco-Friendly Cat Litter Box by Way Basics
After much consideration and debating with myself for too long, I decided to add this enclosure to the list as it's made out of pet-safe materials. The zBoard is in fact recycled paperboard, which is non-toxic, eco-friendly, and free of Formaldehyde and VOC. This is also the downfall many owners found an issue with saying it's not very sustainable but the same number of people agree that it is very good and sturdy and they loved it.
The best part is, if something goes wrong they will just replace it and you have a guaranteed Lifetime Warranty!
This enclosure can be used as a reading corner unit. You can fit a big litter box inside and the two doors on the front give you easy access to clean it. It has a separate scratchpad entryway for your cat that minimizes litter tracking and Yes the scratchpad is included! It's available in black, white, espresso, and neutral. Oh yeah, and it's super easy to assemble and stackable if you want one for every cat.
8. Cat Washroom Bench by Merry Pet
This cat litter box enclosure unit can hold up to 80lbs. You can use it not only as a bench but as a TV stand or reading corner unit.
If your cat likes to lounge in its litter box this side entry is purrfect as the kitty will have to hop up and land maybe straight in it. The design looks great and fits any size of litter boxes, even the extra-large automatic ones.
It comes with a partition wall for creating a different compartment inside to put your litter bag, scoop, and other cat supplies.
This bench looks best in white or walnut color and has a quick and easy assembly. We recommend lining this enclosure on the inside whilst assembling it to avoid any unpleasant surprises, as the material is not very water-resistant although it has a material finish. 
They come in many sizes, shapes, materials, and colors to help blend in with any room décor, and, even though they might cost more than a plastic open litter box, they have reasonable prices for being a furniture piece as well.
Do not forget!
Before you consider purchasing a cat litter box enclosure, make sure it meets all the functions of a cat litter box and serves all its purposes. Firstly based on the size of your cat, the enclosure should be almost twice your cat's size, for your fur baby to have enough space to move around and not feel cramped (pun intended)… Check the dimensions to make sure your cat and the litter box you have fit inside, or you will have to purchase a new litter box as well.
We hope that once you've read this article you will remember all the right knowledge about the multiple benefits of a cat litter box enclosure, and how to choose the safest for you and your cats, and we are paw-sitive that one of the pieces of cat litter box furniture mentioned above will surely fit all your needs. But don't just trust us, go check it by yourself!
If you can already picture your ideal litter box enclosure let us know which one it is and why. We would love to hear about it.
Also kindly do tell us in the comments below if purr-haps you have a better cat litter box enclosure in mind that we somehow missed adding to our fur-midable list above. <3