Felines are very good at keeping themselves clean every day by self-grooming but sometimes their hair gets tangled or even matted, especially long-haired kitties because of their thicker coats, even though all cats can get this grooming issue when getting older.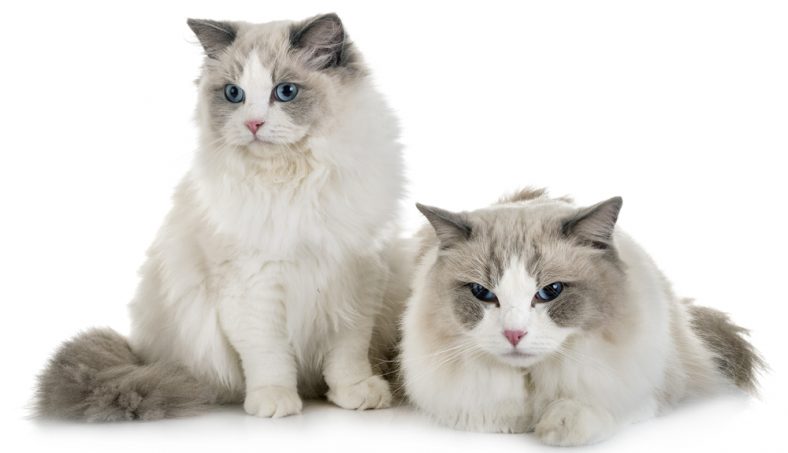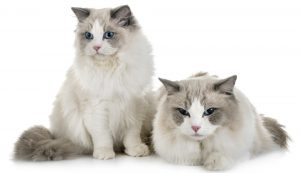 Fur mats can be painful or even cause health problems for your cat if not removed. But before you pick up some scissors and try and cut them off possibly hurting your cat in the process, let me offer you another solution.
Use cat detangler spray and slowly comb the mats out!
Top 8 best cat detangler sprays of 2022!
Cat hair detanglers are not just great products for unknotting fur and dreaded mats but also to prevent the coat from getting matted afterward, softening the fur, and hydrating the cat's skin in the process.
In this article, I made a list of the best choices in cat detangling sprays and leave-in conditioners on the market right now, plus some useful tips on how to best de-tangle cat fur.
1. SKOUT'S HONOR PROBIOTIC DETANGLER spray
This is the ultimate pet detangler spray from a trusted brand that provides quality at a lower cost whilst offering your pet a premium grooming experience. This detangler softens the fur which eases brushing and promotes a tangle-free coat whilst hydrating the skin of your cat. It is a pH- balanced detangler that also helps with dryness, itchiness, and hot spots on the skin and also reduces shedding, and fights odor. It comes in four fragrances: honeysuckle, lavender, sandalwood & vanilla, and a fragrance-free option which I recommend because some cats have a skin sensitivity to perfumes, but the other fragrances are safe to use as well, as confirmed by the manufacturer. Because it contains Avocado oil and Omega-3 your cat's fur will be healthy and shiny in a natural way.
For matted cat hair, saturate the fur with the detangler, and let it soak for 2-3 minutes then brush or comb out thoroughly the hair, starting at the tips of the mat, if necessary repeat until the fur is detangled.
And the benefits are not over yet!
DID YOU KNOW?
With every bottle you purchase, Skout's Honor vows a PAW PLEDGE to provide a rescued animal with a full day's worth of meals! So you're not only helping your pet be healthier but also a soul in need.
Plus, if you are not fully satisfied, you can simply return the product and get a FULL REFUND.
Benefits:
pH- balanced
Softens the fur and eases brushing
Promotes a tangle-free coat
Hydrates the skin of your cat
Helps with dryness, itchiness, and hot spots
Reduces shedding
Fights odor
Comes in 4 fragrances, including fragrance-free for sensitive cats
Contains Avocado oil and Omega-3 for a healthy and shiny fur
If not satisfied, a full refund is guaranteed
For every bottle you purchase, a rescued animal will get food for a whole day!
Hypoallergenic and soap-free
Made with 99.25% natural ingredients
2. Pet MasterMind Fab Fur Kitty Detangling Conditioning Spray
The leave-in detangling spray is ideal for both short and long-haired cats. It's safe, unscented, and leaves no residues, which means no rinsing is needed, and your cat will be okay if she licks it. Made with natural ingredients like shea butter, aloe, and oat protein, this spray works to detangle your felines' hair while adding softness and shine to their coat. Works wonders on small mats by just spraying them and working them gently between your fingers. For loosening and untangling big and more severe mats repeat the session working it through slowly with a mat comb to restore your cat's fur without pulling or cutting. The spray will help prevent clumps in your cat's coat if you use it occasionally for maintenance and grooming. On the bonus side, the manufacturer offers a 100% Satisfaction Guarantee in case the spray will not work on your cat's fur, as we know not all pets are balanced in the same way. They will return your money back guaranteed or offer a tailor-made product just for you.
Benefits:
Unscented
Leave-in composition, safe to lick
Prevents clumps
Leaves no residues
Efficient in removing big mats
Money back guarantee or replaced with a custom-made product just for your kitty
Softens the fur
Made with natural ingredients
3. PETWAY Petcare Anti-Static Detangler spray
This is a light and gentle detangling spray that can be used for daily grooming and doesn't grease up your pet's hair. It loosens up mats and knots effortlessly, making grooming sessions a non-stressful experience, whilst keeping your cat's coat untangled, silky, soft, and naturally flowing. It's specially formulated to assist heavy & long-coated breeds. Made from natural plant extracts, without sulfates, paraben, enzymes, or phosphate. This detangler's purpose is to untangle even the most stubborn hair tangles, penetrating right down into the hair shafts easing brushing out mats. It is pH- balanced, free from harsh chemicals, and safe to leave in the coat without washing it afterward. The scent seems to be a bit heavy when applied but fades into a mild perfume that lasts for a few days. 
Benefits:
pH-balanced
Safe to leave in the coat
Doesn't grease your cat's fur
Loosens up mats easily
Can be used for daily grooming
Specially formulated for long-coated breeds
Eliminates frizz
Soap-free
Without harsh chemicals
Things to consider:
According to customers' feedback, the product it's not fragrance-free and the scent can be a bit heavy when applied and fades into a mild perfume
Might not be suitable for cats with seasonal allergies
4. PeachyDog CatFresh, Skin and Coat Spray for Cats
The CatFresh Spray was created for cats that struggle with skin irritations due to dryness, allergies, and bites, and has three purposes. Made from natural ingredients, pH- balanced and enriched with Vitamins A, D & E for a healthy coat you can use it as waterless shampoo giving out all the benefits of a bath but without the hassle, moisturizing and conditioning the skin, soothing any itching caused by dryness, dandruff, and other skin problems. Using it as a cat detangler spray will help you brush through the matted hair of your floof, leaving its fur healthy, soft, shiny, and also dander-free if your kitty suffers from flaky skin. Spray into the matted areas to help loosen the mats, then gently comb them out. You can also use it as a natural deodorizing spray, smelling fresh but not containing perfume that can cause irritation. It is not just for cats but also for dogs, rabbits, and other pets, and does not contain any harmful chemicals, feel free to apply it daily.
Benefits:
Ideal for cats with skin irritations due to dryness, cat allergies, and bites
Made from natural ingredients
pH- balanced
Enriched with Vitamins A, D & E for a healthy coat
Can be used as a waterless shampoo
Moisturizes the skin
Soothes any itching caused by dryness, dandruff, and other skin problems.
Helps to brush through matted hair
Leaving your cat's fur healthy, soft, shiny
Good for cats with flaky skin.
Can be used as a natural deodorizing spray
Doesn't contain perfume
Suitable for many pets
Does not contain any harmful chemicals
Can be used daily
5. Lillian Ruff Leave-in Conditioner & Detangler spray for pets
The conditioner is safe to use on cats and doesn't require any rinsing after you apply it. For undoing mats and tangles, spray generously on the affected area and use your fingers to gently massage it, then comb or brush out the knots in a few minutes. Your cat's coat will be silky and smooth after. Their formula is made with powerful ingredients and does not contain any harmful chemicals. It's tear-free, aerosol-free, gluten-free, dye-free, paraben-free, vegan, sulfate-free, alcohol-free, and pH- balanced to be gentle enough on all types of small pets, shooting irritated areas, and moisturizes even the most sensitive skin. Lillian Ruff has got you covered if the product doesn't suit your cat's needs and you are not satisfied, with a 30-day money-back guarantee and full refund.
Benefits:
Safe to leave in, no rinsing required
Effective at removing mats from fur
Leaves coat silky-smooth
Doesn't contain any harmful chemicals
pH-balanced
Soothes irritated areas and moisturizes the skin
Suitable for sensitive cats
Can be used on all types of small pets
Full refund within 30 days
6. TropiClean Sweat Pea Tangle Remover
This tangle remover spray helps remove tangles, knots, and mats with a no-rinse formula for gentle brushing. It is safe for cats older than 12 weeks, eliminates frizz and static, and leaves the coat smooth and shiny with a floral scent of sweet pea leaves. Made from natural ingredients, free from alcohol, paraben, or dye. Easy to use, you can apply it straight onto your cat's coat, gently massage it into the fur and brush it gently to remove tangles. It helps prevent future tangles with regular use.
Benefits:
Loosens up mats easily
Safe to leave in the coat
Eliminates frizz and static
Prevents future tangles
Can be used for daily grooming
Made from natural ingredients
Free from alcohol and parabens
Leaves the coat smooth and shiny
Without harsh chemicals
Things to consider:
Not recommended for cats under 12 weeks old
The floral scent might not be suitable for cats prone to olfactory allergies
7. Envirogroom De-Mat Pro
This is a non-toxic spray formulated to remove loose hair, mats, tangles, and undercoat, suitable for cats and also kittens. De-Mat Pro is pH balanced, paraben-free, and enriched with natural ingredients like aloe vera, vitamins, and panthenol for nourishing your cat's coat and skin and keeping it healthy. It is biodegradable and does not need to be rinsed off, but it has a noticeable fragrance that might not be suitable for sensitive noses.
Benefits:
pH- balanced
Paraben-free
Effective at removing loose hair, mats, and tangles
Nourishes your cat's coat and skin
Things to consider:
Noticeable fragrance, might not be suitable for cats with sensitive noses
8. Burt'S Bees Dander Reducing Spray
Many people buy this spray to reduce dander in cats' fur, but I will tell you that it's also a good quality detangler spray, and many other customers agree. It works wonders if you have a medium or long-haired cat that gets mats in its coat. The spray untangles your cat's fur making brushing much easier and mats come out painlessly leaving the fur tangle-free, very smooth, and glossy. Make sure to let it soak in the matted hair for a few minutes before you start combing it out and start from the end of the mat, the furthest away from the cat's skin, to avoid hurting your cat. Made only from natural products, with Colloidal Oat Flour & Aloe Vera, free of colorants, paraben, artificial fragrances, or other chemicals, this spray is specially formulated to groom cats. It helps condition dry skin and reduce flaking.
Benefits:
Untangles fur making brushing easier
Leaves the fur very smooth and glossy
Made only from natural products
Helps condition dry skin
Reduces flaking and dander
More cat care articles:

Useful tips for de-matting cat fur:
If your cat doesn't like to be sprayed, put the detangling spray on your hands then massage it through your cat's coat
For untangling big mats first saturate (soak in) the clumpy areas with a detangler, wait a few minutes then work them through with a mat comb/brush without pulling or cutting your cat's skin.
Start by holding the cat hair from under the mats, close to the skin, and separate the knotted hair into smaller pieces
Hard mats require extra work and patience, you may need to repeat the process a few times until the fur is free again
When combing the hair is better to do short fast strokes, than hard slow strokes to avoid hurting your cat
Always use a clipper (electric razer) instead of scissors if the mats still require cutting, but it's better to let a pet groomer do it, or a vet.
Cats are amazing groomers, but if you didn't know they grow about 40 million hairs on their bodies which can be hard to clean at times, and even harder when getting older. Their fur will get tangled and it's important to help them maintain a healthy coat and skin. Keep brushing your cat regularly to prevent mats and knots, especially in long-haired breeds to avoid any further furry situations, skin irritation, and possible infections.
If you haven't already chosen a detangling spray, here is the overview:
Please let us know in the comments below if you know of any other easy solution for de-matting your floof.
And don't furget to stay pawsitive!